Conference Co-Convenors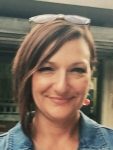 Cheryl Cowdy, Associate Professor & Coordinator, Children's Studies Program, York University
Cheryl Cowdy is an Assistant Professor of Childhood and Youth Studies in the Humanities Department at York University. She specializes in the intersections between children's literature and childhood and youth studies, with a particular focus on Canadian young adult literature and digital culture. She has published articles in Global Studies of Childhood; Jeunesse: Young People, Texts, Cultures; Bookbird and Studies in Canadian Literature. She is currently working on a book project that explores issues of mobility and the sensorial and affective implications of digital and transmedia narratives as they engage with adolescent readers.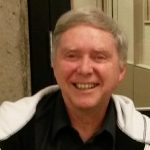 Peter E. Cumming, Associate Professor, Children's Studies, York University
Peter Cumming is an Associate Professor in the Children's Studies Program, Department of Humanities, York University.  He is a member of the Executive Board of IRSCL and a past president of ARCYP (Association for Research in Cultures of Young People).  He has been an actor, director, and playwright in Theatre for Young Audiences; a teacher and educational consultant, including six years in Inuit communities in Nunavut; and is the author of two picture books, one novel, and two plays for children and young people.  He is currently co-editing a special issue of Bookbird on writing by children and youth.
Committee Members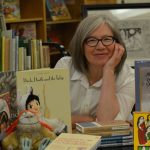 Stacey Bliss, PhD Candidate, Faculty of Education, York University
Since 1992, Stacey Bliss has been an educator in Canada, Japan, Korea, and Croatia. She is currently a PhD Candidate in the Faculty of Education (Language, Culture, and Teaching) at York University in Toronto, Canada. Her interest areas include auto/ethnographic research, mindfulness in education, Levinasian philosophy, as well as flâneriein children's literature. In her recent article in Childhood Education, Stacey queries the role of shunyata (emptiness) for educators. When Stacey is not doing research or teaching, you will find her perusing the Art Gallery of Ontario, biking the urban cityscape, or playing the symphonic gong. Contact her at: stacey_bliss@edu.yorku.ca.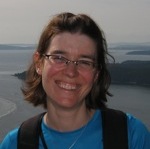 Geneviève Brisson, Assistant Professor, Faculty of Education, Simon Fraser University
Geneviève Brisson received her PhD in Language and Literacy Education from University of British Columbia. She has worked as a teacher-librarian in French immersion and Francophone schools in British Columbia. Geneviève's research focuses on bilingualism and plurilingualism in relation with literacies and identities. She is passionate about English-Canadian and French-Québécois children's literature, as well as the translation of these literatures. In September 2017, she will begin a new journey as an Assistant Professor at the Faculty of Education at Simon Fraser University.

Kabita Chakraborty, Assistant Professor, Children's Studies, York University
Kabita Chakraborty is an Assistant professor in the Children's Studies Program, Department of Humanities, at York University. She is a post-colonial youth studies scholar with a specialization in youth culture in slum communities across India; young people's experience of migration across Asia-Pacific; participatory methods with children and young people; South Asian popular culture; and the geographies of children and youth within an Asian context. Before joining York she held positions across Asia-Pacific including the University of Melbourne and the University of Malaya. She has published in numerous journals including Children's Geographies, South Asian Popular Culture and International Journal of Children's Rights, and has contributed to the reference series Geographies of Children and Young People. Her book Young Muslim Women in India: Bollywood, Identity and Changing Youth Culture was published by Routledge in 2016.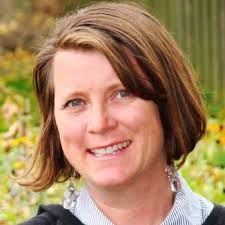 Natalie Coulter, Assistant Professor, Communication Studies, York University
Natalie Coulter is an Assistant Professor at York University in the department of Communication Studies.  Her research interests are in girls' studies, critical advertising studies, children's media, and consumer culture.  Her book Tweening the Girl: The Crystallization of the Tween Market was published in Peter Lang's Mediated Youth series in 2014.  She has published in the Canadian Journal of Communication, Journal of Children and Media, Popular Communication and Jeunesse.  She is a founding member of ARCYP (Association for Research on the Cultures of Young People).
Alison Halsall, Assistant Professor, Children's Studies, York University
Dr. Alison Halsall is an assistant professor in the Department of Humanities at York University, Toronto, Canada.  She has published articles on the Pre-Raphaelites, Penny Dreadful, South Park, Harry Potter, and neo-Victorianism in contemporary graphic novels.  Currently, she is working on a monograph about graphic novels for and about children and youth.
Andrea Emberly, Assistant Professor, Children's Studies, York University
Andrea Emberly is an ethnomusicologist whose work focuses on the study of children's musical cultures. At present she is focused on three major research projects: sustaining endangered initiation schools for girls in Vhavenda communities in South Africa (SSHRC Insight Development); using repatriation of archival materials as a means to sustain endangered musical traditions for young people in five countries (Australia, Canada, South Africa, Uganda, USA) (SSHRC Partnership Development); and the relationships between language, music and education in remote Aboriginal communities in the Kimberley region of Western Australia (ARC Linkage).

Gurbir Singh Jolly, Adjunct Faculty, Humanities, York University
Gurbir Singh Jolly is a PhD candidate in Humanities (York University) whose dissertation compares myths of "cosmic child abuse" in Anglo post-colonial literature. His MA studied the gendered dynamics of coming-of-age narratives written by "second-generation" South Asian youths in North America. His current research interests question relationships between photography and fantasy in child-centred historiography. His co-edited collection of fiction, poetry, and life writing — Bolo! Bolo! — focused on South Asian diasporic youth cultures. His co-edited collection of erotica, Desilicious: Sexy, Subversive, South Asian, included explorations of sexuality and youth cultures, much as his co-edited collection of critical essays, Once Upon a Time in Bollywood: The Global Spin in Indian Cinema, included explorations of cinema and youth cultures.
Larisa Julius, Volunteer Coordinator, Undergraduate Student, Children's Studies Program, York University
Larisa is a second year Children's Studies Honours Major and Bachelors of Education Student at York University.
Anah-Jayne Markland, PhD Candidate, Humanities, York University
Anah-Jayne Markland  is a PhD candiate in York's Humanities department, and is studying children's and young adult literature. Her dissertation examines the relation between student-bodies and school-space and how the two co-construct affects in children's and young adult school stories. She received her MA in English from the University of Calgary in 2013, and her thesis explored representations of trauma in popular children's fiction.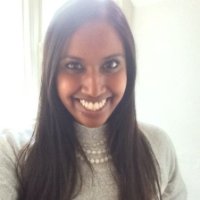 Fazina Mohammed, Graduate Assistant, Sociology, York University
Fazina Mohammed is an M.A. candidate in the Sociology Department at York University.  Her major research paper explores how Indigenous youth can use social media for the empowerment and transformation of their identity through digital storytelling.